Alright, last blog post before I have to go back to my nursing practicum and just work and sleep for the next three days!
This review has been a long time coming, but I'm so glad that I was finally able to pick up this novel and read it!
I received Broken Beautiful Hearts before it released (in February) and I have been wanting to read it for the longest time, but I never really had the chance/was never in the mood.
I am so thankful that I waited until I was in the mood to read this novel, because I enjoyed it so much more because of that!
Alright, let's jump right into the review!
---
Goodreads Rating: 3.97/5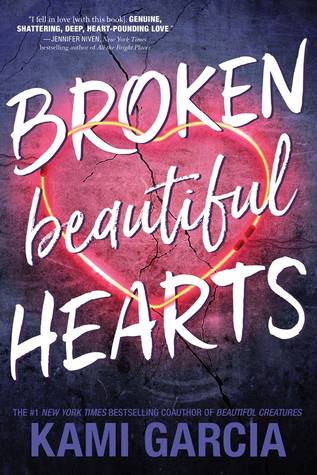 Pages: 407 Pages
Publisher: Imprint Make Your Mark
Published: February 6th, 2018
Genre: Contemporary and YA
Plot:
Her heart has to break before it can open.
When star soccer player Peyton Rios receives an offer from her first-choice college, senior year starts off exactly as planned. But when Peyton uncovers her boyfriend's dark secret, she confronts him—and finds herself falling down a flight of stairs. Peyton's knee—and maybe her dream of going pro—is shattered. Everyone is talking: Was she pushed, or did she fall? Peyton knows the truth, even if no one believes her.
He has to let someone in before it's too late.
With her future on the line, Peyton goes to stay with her uncle in a small Tennessee town to focus on her recovery. Dating is the last thing on her mind—until she meets sweet, sexy Owen Law.
But Peyton doesn't trust her heart, especially when she senses that Owen is hiding something. When their secrets are finally exposed, Peyton has to decide if love is worth fighting for.
---
⭐ ⭐ ⭐ ⭐
---
I flew through this novel in the span of 24 hours. I found it so immersive and hard to put down once picked up, and that made my experience with it incredible.
The writing in this novel was incredibly intriguing and the way the novel was structured ensured that there was never a dull moment for the reader to become disinterested in what was going on in the story.
Peyton was an amazing character to follow because of the strength and fierceness she exhibited when faced with difficult circumstances. The fact that despite being in a situation where her dream of being a pro athlete is in danger of disappearing, Peyton endures and works hard to get her knee back in shape to ensure that her dream becomes a reality. Additionally, when leaving a toxic relationship, Peyton doesn't just let herself live in fear of her past but continues to live her life to the fullest and create new relationships that are positive.
I really enjoyed the way Kami Garcia wrote Peyton, she created a character that readers who may have gone through similar situations can relate to and learn that even if something in your life goes wrong, the immediate solution isn't to just give up and do nothing. It's to fight.
I really also loved the addition of Peyton's two overprotective, jock cousins. They were hilarious to read and I really loved seeing the family growth between them and Peyton. Additionally, I always love reading about overprotective siblings/relatives, I find it so endearing and adorable!
Owen was the perfect male protagonist. I found him to be sexy and sweet and everything I think Peyton deserved after her last relationship. Kami created the perfect man and showed us that there is a light at the end of the tunnel, and that he can be one wonderful man.
All in all, I found the growth that this story shared to be an incredible story to share. It was a story that allowed us to understand the importance of asking for help when you need it and continuously working on bettering yourself and moving on with your life, even if you feel as though you can't anymore.
I have to mention that there is a trigger warning for domestic abuse in this novel, so if that triggers you in any way just be aware of it. That being said, I think that if you have gone through something like that and are able to read novels that mention is, this novel is an valuable novel for you to read.
I highly recommend this novel!
---
That concludes my review for Broken Beautiful Hearts by Kami Garcia!
Thank you so much for reading and don't forget to follow my blog as well as my other social media sites.
Until next time,
Rimpy Toor