Hello everyone!
I can't believe it's finally time again for another Wonder Week! I'm so excited for this wonder week to start and to be able to read as much as possible during this week!
I have a small problem with the start of this read-a-thon though, I got an appointment to get my wisdom teeth out for the 19th, which will probably put me out of comission for two out of 7 days this read-a-thon, but I'm not letting that stop me! That gives me 5 days to read a book a day, which I definitely can do!
Alas, it's time to figure out what I want to read for this read a thon, so let's get to it!
---
Main Character is Male
The Wolf by Leo Carew
Release Date: April 3rd, 2018

Publisher: Orbit
Genre: Fantasy
Plot:
The Anakim dwell in the desolate forests and mountains beyond the black river, the land under the Northern Sky.
Their ancient ways are forged in Unthank silver and carved in the grey stone of their heartland, their lives measured out in the turning of centuries, not years.
By contrast, the Sutherners live in the moment, their vitality much more immediate and ephemeral than their Anakim neighbors.
Fragile is the peace that has existed between these very different races – and that peace is shattered when the Suthern armies flood the lands to the north.
These two races revive their age-old hatred and fear of each other. Within the maelstrom of war, two leaders will rise to lead their people to victory.
Only one will succeed.
---
Sci-Fi
Defy the Stars by Claudia Gray
Goodreads Rating: 4.03/5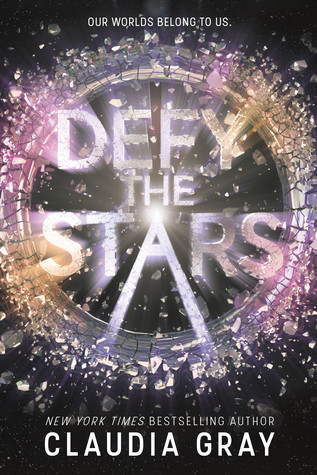 Pages: 503 Pages
Published: April 4th, 2017
Publisher: Little, Brown Books for Young Readers
Genre: YA, Sci-Fi, and Fantasy
Plot:
She's a soldier — Noemi Vidal is willing to risk anything to protect her planet, Genesis, including her own life. To their enemies on Earth, she's a rebel.
He's a machine — Abandoned in space for years, utterly alone, Abel's advanced programming has begun to evolve. He wants only to protect his creator, and to be free. To the people of Genesis, he's an abomination.
Noemi and Abel are enemies in an interstellar war, forced by chance to work together as they embark on a daring journey through the stars. Their efforts would end the fighting for good, but they're not without sacrifice. The stakes are even higher than either of them first realized, and the more time they spend together, the more they're forced to question everything they'd been taught was true.
---
Sequel
Defy the World by Claudia Gray
Release Date: April 3rd, 2018

Publisher: Little, Brown Books for Young Readers
Genre: Sci-Fi, Fantasy and YA
Plot: (only read if you have read Defy the Stars!)
An outcast from her home — Shunned after a trip through the galaxy with Abel, the most advanced cybernetic man ever created, Noemi Vidal dreams of traveling through the stars one more time. And when a deadly plague arrives on Genesis, Noemi gets her chance. As the only soldier to have ever left the planet, it will be up to her to save its people…if only she wasn't flying straight into a trap.
A fugitive from his fate — On the run to avoid his depraved creator's clutches, Abel believes he's said good-bye to Noemi for the last time. After all, the entire universe stands between them…or so he thinks. When word reaches him of Noemi's capture by the very person he's trying to escape, Abel knows he must go to her, no matter the cost.
But capturing Noemi was only part of Burton Mansfield's master plan. In a race against time, Abel and Noemi will come together once more to discover a secret that could save the known worlds, or destroy them all.
In this thrilling and romantic sequel to Defy the Stars, bestselling author Claudia Gray asks us all to consider where–and with whom–we truly belong.
---
Diverse Book
Love and Other Carnivorous Plants by Florence Gonsalves
Release Date: May 15th, 2018

Publisher: Little, Brown Book for Young Readers
Genre: YA, LGBT, and Contemporary
Plot:
Freshman year at Harvard was the most anticlimactic year of Danny's life. She's failing pre-med and drifting apart from her best friend. One by one, Danny is losing all the underpinnings of her identity. When she finds herself attracted to an older, edgy girl who she met in rehab for an eating disorder, she finally feels like she might be finding a new sense of self. But when tragedy strikes, her self-destructive tendencies come back to haunt her as she struggles to discover who that self really is.

---
Fantasy
Sky in the Deep by Adrienne Young
Release Date: April 24th, 2018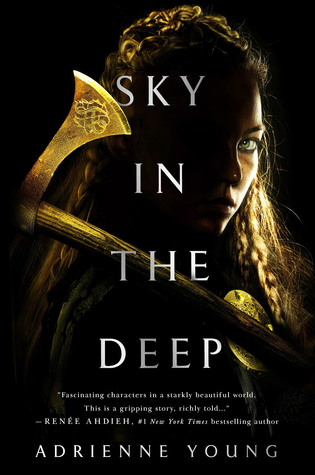 Publisher: Wednesday Books
Genre: Fantasy and YA
Plot:
Raised to be a warrior, seventeen-year-old Eelyn fights alongside her Aska clansmen in an ancient rivalry against the Riki clan. Her life is brutal but simple: fight and survive. Until the day she sees the impossible on the battlefield—her brother, fighting with the enemy—the brother she watched die five years ago.
Faced with her brother's betrayal, she must survive the winter in the mountains with the Riki, in a village where every neighbor is an enemy, every battle scar possibly one she delivered. But when the Riki village is raided by a ruthless clan thought to be a legend, Eelyn is even more desperate to get back to her beloved family.
She is given no choice but to trust Fiske, her brother's friend, who sees her as a threat. They must do the impossible: unite the clans to fight together, or risk being slaughtered one by one. Driven by a love for her clan and her growing love for Fiske, Eelyn must confront her own definition of loyalty and family while daring to put her faith in the people she's spent her life hating.
---
Bonus
Children of Blood and Bone by Tomi Adeyemi
Goodreads Rating: 4.48/5

Pages: 525 Pages
Published: March 6th, 2018
Publisher: Henry Holt Books for Young Readers
Genre: Fantasy and YA
Plot:
Zélie Adebola remembers when the soil of Orïsha hummed with magic. Burners ignited flames, Tiders beckoned waves, and Zelie's Reaper mother summoned forth souls.
But everything changed the night magic disappeared. Under the orders of a ruthless king, maji were targeted and killed, leaving Zélie without a mother and her people without hope.
Now, Zélie has one chance to bring back magic and strike against the monarchy. With the help of a rogue princess, Zélie must outwit and outrun the crown prince, who is hell-bent on eradicating magic for good.
Danger lurks in Orïsha, where snow leoponaires prowl and vengeful spirits wait in the waters. Yet the greatest danger may be Zélie herself as she struggles to control her powers—and her growing feelings for the enemy.
---
Alright everyone, that concludes my TBR for the upcoming Wonder Week read-a-thon! I'm so very excited for this read-a-thon and I can't wait to hear what you all are reading and doing throughout it!
Thank you so much for reading and don't forget to follow my blog!
Until next time,
Rimpy Toor