Hello everyone!
I hope the some of you have noticed that recently I have done a total re-do of my blog. I hope you all love it, it's something that I'm really enjoying right now. It's still very precise and I have organized the title images by colours to correlate to different genre's of post's I make!
This post is going to be my March TBR and I will also be having an exciting announcement at the end of this post, so be sure to stick around for that!
Let's get into it!
---
Golden Son by Pierce Brown
Goodreads Rating: 4.45/5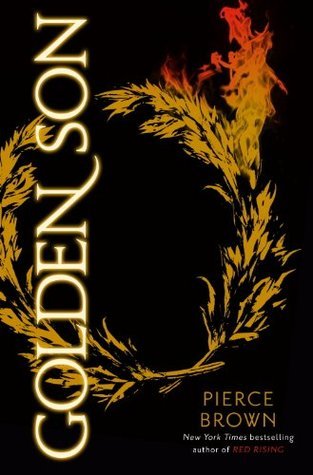 Pages: 430 Pages
Published: January 6th, 2016
Publisher: Del Rey
Genre: Fantasy, Sci-Fi
Plot: (Plot from Red Rising (Book 1))
Darrow is a Red, a member of the lowest caste in the color-coded society of the future. Like his fellow Reds, he works all day, believing that he and his people are making the surface of Mars livable for future generations.
Yet he spends his life willingly, knowing that his blood and sweat will one day result in a better world for his children.
But Darrow and his kind have been betrayed. Soon he discovers that humanity already reached the surface generations ago. Vast cities and sprawling parks spread across the planet. Darrow—and Reds like him—are nothing more than slaves to a decadent ruling class.
Inspired by a longing for justice, and driven by the memory of lost love, Darrow sacrifices everything to infiltrate the legendary Institute, a proving ground for the dominant Gold caste, where the next generation of humanity's overlords struggle for power. He will be forced to compete for his life and the very future of civilization against the best and most brutal of Society's ruling class. There, he will stop at nothing to bring down his enemies… even if it means he has to become one of them to do so.
---
Oathbringer by Brandon Sanderson
Goodreads Rating: 4.67/5

Pages: 1243 Pages
Published: November 14th, 2017
Publisher: Tor Books
Genre: Fantasy, Fiction
Plot: (Plot for The Way of Kings (Book 1))
Roshar is a world of stone and storms. Uncanny tempests of incredible power sweep across the rocky terrain so frequently that they have shaped ecology and civilization alike. Animals hide in shells, trees pull in branches, and grass retracts into the soilless ground. Cities are built only where the topography offers shelter.
It has been centuries since the fall of the ten consecrated orders known as the Knights Radiant, but their Shardblades and Shardplate remain: mystical swords and suits of armor that transform ordinary men into near-invincible warriors. Men trade kingdoms for Shardblades. Wars were fought for them, and won by them.
One such war rages on a ruined landscape called the Shattered Plains. There, Kaladin, who traded his medical apprenticeship for a spear to protect his little brother, has been reduced to slavery. In a war that makes no sense, where ten armies fight separately against a single foe, he struggles to save his men and to fathom the leaders who consider them expendable.
Brightlord Dalinar Kholin commands one of those other armies. Like his brother, the late king, he is fascinated by an ancient text called The Way of Kings. Troubled by over-powering visions of ancient times and the Knights Radiant, he has begun to doubt his own sanity.
Across the ocean, an untried young woman named Shallan seeks to train under an eminent scholar and notorious heretic, Dalinar's niece, Jasnah. Though she genuinely loves learning, Shallan's motives are less than pure. As she plans a daring theft, her research for Jasnah hints at secrets of the Knights Radiant and the true cause of the war.
---
Uncommon Type: Some Stories by Tom Hanks
Goodreads Rating: 3.53/5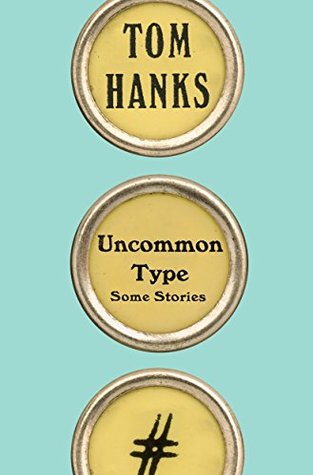 Pages: 405 Pages
Published: October 17th, 2017
Publisher: Alfred A. Knopf
Genre: Short Stories and Fiction
Plot:
A collection of seventeen wonderful short stories showing that two-time Oscar winner Tom Hanks is as talented a writer as he is an actor.
A gentle Eastern European immigrant arrives in New York City after his family and his life have been torn apart by his country's civil war. A man who loves to bowl rolls a perfect game–and then another and then another and then many more in a row until he winds up ESPN's newest celebrity, and he must decide if the combination of perfection and celebrity has ruined the thing he loves. An eccentric billionaire and his faithful executive assistant venture into America looking for acquisitions and discover a down and out motel, romance, and a bit of real life. These are just some of the tales Tom Hanks tells in this first collection of his short stories. They are surprising, intelligent, heartwarming, and, for the millions and millions of Tom Hanks fans, an absolute must-have!
---
Poison Study by Maria V. Snyder
Goodreads Rating: 4.15/5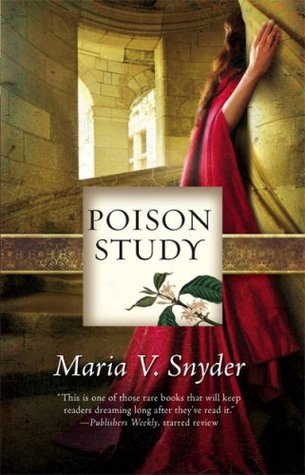 Pages: 409 Pages
Published: March 1st, 2007
Publisher: Mira
Genre: Fantasy and Young Adult
Plot:
About to be executed for murder, Yelena is offered an extraordinary reprieve. She'll eat the best meals, have rooms in the palace—and risk assassination by anyone trying to kill the Commander of Ixia.
And so Yelena chooses to become a food taster. But the chief of security, leaving nothing to chance, deliberately feeds her Butterfly's Dust—and only by appearing for her daily antidote will she delay an agonizing death from the poison.
As Yelena tries to escape her new dilemma, disasters keep mounting. Rebels plot to seize Ixia and Yelena develops magical powers she can't control. Her life is threatened again and choices must be made. But this time the outcomes aren't so clear…
---
The Defiant by Leslie Livingston
Goodreads Rating: 4.22/5

Pages: 336 Pages
Published: January 23rd, 2018
Publisher: Razorbill
Genre: Fantasy and Young Adult
Plot: (Plot for The Valiant (Book 1)
Fallon is the daughter of a proud Celtic king, the sister of the legendary warrior Sorcha, and the sworn enemy of Julius Caesar.
When Fallon was a child, Caesar's armies invaded her homeland, and her beloved sister was killed in battle.
Now, on the eve of her seventeenth birthday, Fallon is eager to follow in her sister's footsteps and earn her place in the fearsome Cantii war band. She never gets the chance.
Fallon is captured and sold to an elite training school for female gladiators—owned by none other than Julius Caesar. In a cruel twist of fate, the man who destroyed Fallon's family might be her only hope of survival.
Now Fallon must overcome vicious rivalries and deadly fights—in and out of the arena. And perhaps the most dangerous threat of all: her forbidden yet irresistible feelings for Cai, a young Roman soldier.
---
ANNOUNCEMENT!
If any of you follow me on Twitter you may have seen that I've decided to start aBook Club! This book club is something I'm very excited to start because I really love being able to discuss novel's with people and this seems like the perfect way to do so!
I ran a poll on Twitter, asking people which novel they're like to read this month, and there were a lot of people who chose Children of Blood and Bone by Tomi Adeyemi!
This novel is one that I have been anticipating for quite some time now and I'm so ecstatic to be able to finally read it (when it's released on March 6th).
If you'd like to take part in the discussion for this novel, it will be taking place on Twitter on March 29th! Be sure to check out my Twitter @rimpysreads on March 29th to see the discussion questions and be sure to tag all your Tweets with #rimpysreadsbookclub!
I can't wait to start this book club and have a wonderful time with you all!
---
Alright everyone, that concludes my March TBR! I hope you all enjoyed and I hope you all have a wonderful reading month!
Thank you so much for reading and don't forget to follow my blog as well as my social media sites.
Until next time,
Rimpy Toor