Hello everyone!
This blog post will be covering all of the new releases for the month of March that I'm excited about!
Enjoy!
---
Obsidio by Amie Kaufman and Jay Kristoff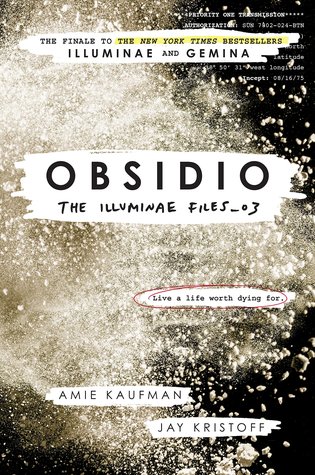 Release Date: March 13th, 2018
Pages: 624 Pages
Series: The Illuminae Files #3
Plot: (Plot of Book #1)
This morning, Kady thought breaking up with Ezra was the hardest thing she'd have to do. This afternoon, her planet was invaded.
The year is 2575, and two rival megacorporations are at war over a planet that's little more than an ice-covered speck at the edge of the universe. Too bad nobody thought to warn the people living on it. With enemy fire raining down on them, Kady and Ezra—who are barely even talking to each other—are forced to fight their way onto an evacuating fleet, with an enemy warship in hot pursuit.
But their problems are just getting started. A deadly plague has broken out and is mutating, with terrifying results; the fleet's AI, which should be protecting them, may actually be their enemy; and nobody in charge will say what's really going on. As Kady hacks into a tangled web of data to find the truth, it's clear only one person can help her bring it all to light: the ex-boyfriend she swore she'd never speak to again.
---
Children of Blood and Bone by Tomi Adeyemi
Release Date: March 6th, 2018
Pages: 448 Pages
Series: Legacy of Orisha #1
Plot:
Zélie Adebola remembers when the soil of Orïsha hummed with magic. Burners ignited flames, Tiders beckoned waves, and Zelie's Reaper mother summoned forth souls.
But everything changed the night magic disappeared. Under the orders of a ruthless king, maji were targeted and killed, leaving Zélie without a mother and her people without hope.
Now, Zélie has one chance to bring back magic and strike against the monarchy. With the help of a rogue princess, Zélie must outwit and outrun the crown prince, who is hell-bent on eradicating magic for good.
Danger lurks in Orïsha, where snow leoponaires prowl and vengeful spirits wait in the waters. Yet the greatest danger may be Zélie herself as she struggles to control her powers—and her growing feelings for the enemy.
---
To Kill a Kingdom by Alexandra Christo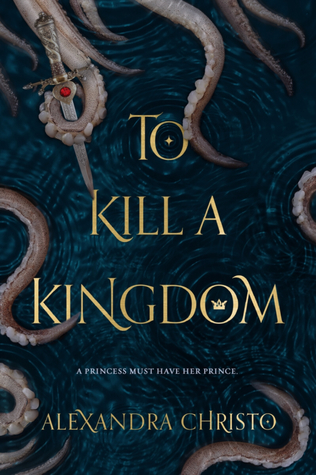 Release Date: March 6th, 2018
Pages: 384 Pages
Plot:
Princess Lira is siren royalty and the most lethal of them all. With the hearts of seventeen princes in her collection, she is revered across the sea. Until a twist of fate forces her to kill one of her own. To punish her daughter, the Sea Queen transforms Lira into the one thing they loathe most—a human. Robbed of her song, Lira has until the winter solstice to deliver Prince Elian's heart to the Sea Queen or remain a human forever.
The ocean is the only place Prince Elian calls home, even though he is heir to the most powerful kingdom in the world. Hunting sirens is more than an unsavory hobby—it's his calling. When he rescues a drowning woman in the ocean, she's more than what she appears. She promises to help him find the key to destroying all of sirenkind for good—But can he trust her? And just how many deals will Elian have to barter to eliminate mankind's greatest enemy?
---
The Queens of Innis Lear by Tessa Gratton
Release Date: March 27th, 2018
Pages: 576 Pages
Plot:
The erratic decisions of a prophecy-obsessed king have drained Innis Lear of its wild magic, leaving behind a trail of barren crops and despondent subjects. Enemy nations circle the once-bountiful isle, sensing its growing vulnerability, hungry to control the ideal port for all trade routes.
The king's three daughters—battle-hungry Gaela, master manipulator Reagan, and restrained, starblessed Elia—know the realm's only chance of resurrection is to crown a new sovereign, proving a strong hand can resurrect magic and defend itself. But their father will not choose an heir until the longest night of the year, when prophecies align and a poison ritual can be enacted.
Refusing to leave their future in the hands of blind faith, the daughters of Innis Lear prepare for war—but regardless of who wins the crown, the shores of Innis will weep the blood of a house divided.
---
Aru Shah and the End of Time by Roshani Chokshi
Release Date: March 27th, 2018
Pages: 386 Pages
Series: Pandava Quartet #1
Plot:
Twelve-year-old Aru Shah has a tendency to stretch the truth in order to fit in at school. While her classmates are jetting off to family vacations in exotic locales, she'll be spending her autumn break at home, in the Museum of Ancient Indian Art and Culture, waiting for her mom to return from their latest archeological trip. Is it any wonder that Aru makes up stories about being royalty, traveling to Paris, and having a chauffeur?
One day, three schoolmates show up at Aru's doorstep to catch her in a lie. They don't believe her claim that the museum's Lamp of Bharata is cursed, and they dare Aru to prove it. Just a quick light, Aru thinks. Then she can get herself out of this mess and never ever fib again.
But lighting the lamp has dire consequences. She unwittingly frees the Sleeper, an ancient demon whose duty it is to awaken the God of Destruction. Her classmates and beloved mother are frozen in time, and it's up to Aru to save them.
The only way to stop the demon is to find the reincarnations of the five legendary Pandava brothers, protagonists of the Hindu epic poem, the Mahabharata, and journey through the Kingdom of Death. But how is one girl in Spider-Man pajamas supposed to do all that?
---
Time Bomb by Joelle Charmonneau
Release Date: March 13th, 2018
Pages: 352 Pages
Plot:
A congressman's daughter who has to be perfect. A star quarterback with a secret. A guy who's tired of being ignored. A clarinet player who's done trying to fit in. An orphaned rebel who wants to teach someone a lesson. A guy who wants people to see him, not his religion.
They couldn't be more different, but before the morning's over, they'll all be trapped in a school that's been rocked by a bombing. When they hear that someone inside is the bomber, they'll also be looking to one another for answers.
---
That concludes my list of books that I'm looking forward to being released in March.
Thank you so much for reading and don't forget to follow my blog as well as my other social media sites linked in the side bar.
Until next time,
Rimpy Toor