July has been a pretty good for my reading – I've finished 16 books in July. I think this partly has to do with me starting my book blog this month and just feeling waaaay motivated to read, but I'm very happy with what I was able to accomplish.
---
⭐ ⭐ ⭐
---
Goodreads Rating: 3.86/5 

Pages: 346 pages
Publication Date: January 31st, 2017
Publisher: Harper Teen
Genre: Contemporary, Young Adult, Romance
Purchase Here!
Plot:
When Autumn Collins finds herself accidentally locked in the library for an entire weekend, she doesn't think things could get any worse. But that's before she realizes that Dax Miller is locked in with her. Autumn doesn't know much about Dax except that he's trouble. Between the rumors about the fight he was in (and that brief stint in juvie that followed it) and his reputation as a loner, he's not exactly the ideal person to be stuck with. Still, she just keeps reminding herself that it is only a matter of time before Jeff, her almost-boyfriend, realizes he left her in the library and comes to rescue her.
Only he doesn't come. No one does.
Instead it becomes clear that Autumn is going to have to spend the next couple of days living off vending-machine food and making conversation with a boy who clearly wants nothing to do with her. Except there is more to Dax than meets the eye. As he and Autumn first grudgingly, and then not so grudgingly, open up to each other, Autumn is struck by their surprising connection. But can their feelings for each other survive once the weekend is over and Autumn's old life, and old love interest, threaten to pull her from Dax's side?
---
Goodreads Rating: 4.05/5
Pages: 388 pages
Publication Date: April 4th, 2017
Publisher: Simon Pulse
Genre: Young Adult, Contemporary, Romance
Purchase Here!
Plot:
The one guy Bailey Rydell can't stand is actually the boy of her dreams—she just doesn't know it yet.
Classic movie fan Bailey "Mink" Rydell has spent months crushing on a witty film geek she only knows online as Alex. Two coasts separate the teens until Bailey moves in with her dad, who lives in the same California surfing town as her online crush.
Faced with doubts (what if he's a creep in real life—or worse?), Bailey doesn't tell Alex she's moved to his hometown. Or that she's landed a job at the local tourist-trap museum. Or that she's being heckled daily by the irritatingly hot museum security guard, Porter Roth—a.k.a. her new archnemesis. But life is a whole lot messier than the movies, especially when Bailey discovers that tricky fine line between hate, love, and whatever it is she's starting to feel for Porter.
And as the summer months go by, Bailey must choose whether to cling to a dreamy online fantasy in Alex or take a risk on an imperfect reality with Porter. The choice is both simpler and more complicated than she realizes, because Porter Roth is hiding a secret of his own: Porter is Alex…Approximately.
---
Goodreads Rating: 3.92/5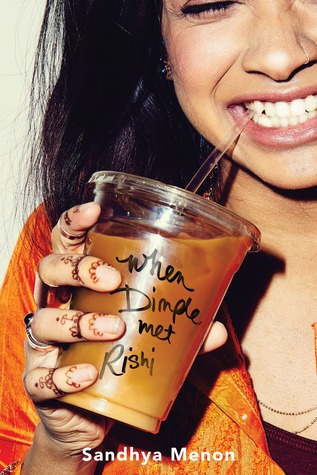 Pages: 380 pages
Publication Date: May 30th, 2017
Publisher: Simon Pulse
Genre: Young Adult, Contemporary, Romance
Purchase Here!
Plot:
Dimple Shah has it all figured out. With graduation behind her, she's more than ready for a break from her family, from Mamma's inexplicable obsession with her finding the "Ideal Indian Husband." Ugh. Dimple knows they must respect her principles on some level, though. If they truly believed she needed a husband right now, they wouldn't have paid for her to attend a summer program for aspiring web developers…right?
Rishi Patel is a hopeless romantic. So when his parents tell him that his future wife will be attending the same summer program as him—wherein he'll have to woo her—he's totally on board. Because as silly as it sounds to most people in his life, Rishi wants to be arranged, believes in the power of tradition, stability, and being a part of something much bigger than himself.
The Shahs and Patels didn't mean to start turning the wheels on this "suggested arrangement" so early in their children's lives, but when they noticed them both gravitate toward the same summer program, they figured, Why not?
Dimple and Rishi may think they have each other figured out. But when opposites clash, love works hard to prove itself in the most unexpected ways.

---
Milk and Honey by Rupi Kaur
Goodreads Rating: 4.28/5
Pages: 204 pages
Publication Date: November 4th, 2014
Publisher: Createspace
Genre: Feminism, Non-Fiction, Poetry
Purchase Here!
Plot:
milk and honey is a collection of poetry and prose about survival. It is about the experience of violence, abuse, love, loss, and femininity. It is split into four chapters, and each chapter serves a different purpose, deals with a different pain, heals a different heartache. milk and honey takes readers through a journey of the most bitter moments in life and finds sweetness in them because there is sweetness everywhere if you are just willing to look.
---
Goodreads Rating: 4.12/5

Pages: 485 pages
Publication Date: March 27th, 2007
Publisher: Margaret K. McElderry Books
Genre: Young Adult, Fantasy, Romance
Purchase Here!
Plot:
When fifteen-year-old Clary Fray heads out to the Pandemonium Club in New York City, she hardly expects to witness a murder― much less a murder committed by three teenagers covered with strange tattoos and brandishing bizarre weapons. Then the body disappears into thin air. It's hard to call the police when the murderers are invisible to everyone else and when there is nothing―not even a smear of blood―to show that a boy has died. Or was he a boy?
This is Clary's first meeting with the Shadowhunters, warriors dedicated to ridding the earth of demons. It's also her first encounter with Jace, a Shadowhunter who looks a little like an angel and acts a lot like a jerk. Within twenty-four hours Clary is pulled into Jace's world with a vengeance, when her mother disappears and Clary herself is attacked by a demon. But why would demons be interested in ordinary mundanes like Clary and her mother? And how did Clary suddenly get the Sight? The Shadowhunters would like to know… 
---
⭐ ⭐ ⭐ ⭐
---
The Valiant by Lesley Livingston
Goodreads Rating: 3.87/5
Pages: 372 pages
Publication Date: February 14th, 2017
Publisher: Razorbill
Genre: Historical, Young Adult, Fantasy
Purchase Here!
Plot:
Princess. Captive. Gladiator.
Fallon is the daughter of a proud Celtic king, the sister of the legendary warrior Sorcha, and the sworn enemy of Julius Caesar.
When Fallon was a child, Caesar's armies invaded her homeland, and her beloved sister was killed in battle.
Now, on the eve of her seventeenth birthday, Fallon is eager to follow in her sister's footsteps and earn her place in the fearsome Cantii war band. She never gets the chance.
Fallon is captured and sold to an elite training school for female gladiators—owned by none other than Julius Caesar. In a cruel twist of fate, the man who destroyed Fallon's family might be her only hope of survival.
Now Fallon must overcome vicious rivalries and deadly fights—in and out of the arena. And perhaps the most dangerous threat of all: her forbidden yet irresistible feelings for Cai, a young Roman soldier.
---
Goodreads Rating: 3.89/5

Pages: 203 pages
Publication Date: March 7th, 2017
Publisher: Knopf Publishing Group
Genre: Non-Fiction, Biography
Purchase Here!
Plot:
In 1986, a shy and intelligent twenty-year-old named Christopher Knight left his home in Massachusetts, drove to Maine, and disappeared into the forest. He would not have a conversation with another human being until nearly three decades later, when he was arrested for stealing food. Living in a tent even through brutal winters, he had survived by his wits and courage, developing ingenious ways to store edibles and water, and to avoid freezing to death. He broke into nearby cottages for food, clothing, reading material, and other provisions, taking only what he needed but terrifying a community never able to solve the mysterious burglaries. Based on extensive interviews with Knight himself, this is a vividly detailed account of his secluded life–why did he leave? what did he learn?–as well as the challenges he has faced since returning to the world. It is a gripping story of survival that asks fundamental questions about solitude, community, and what makes a good life, and a deeply moving portrait of a man who was determined to live his own way, and succeeded.
---
Goodreads Rating: 4.26/5
Pages: 240 pages
Publication Date: March 8th, 2017
Publisher: 404 Ink
Genre: Non-Fiction, Feminism, Essays
Purchase Here!

Plot:
With intolerance and inequality increasingly normalised by the day, it's more important than ever for women to share their experiences. We must hold the truth to account in the midst of sensationalism and international political turmoil. Nasty Women is a collection of essays, interviews and accounts on what it is to be a woman in the 21st century.
People, politics, pressure, punk – From working class experience to racial divides in Trump's America, being a child of immigrants, to sexual assault, Brexit, pregnancy, contraception, identity, family, finding a voice online, role models and more, Laura Jane Grace of Against Me!, Zeba Talkhani, Chitra Ramaswamy are just a few of the incredible women who share their experience here.
Keep telling your stories, and tell them loud.
---
Goodreads Rating: 3.9/5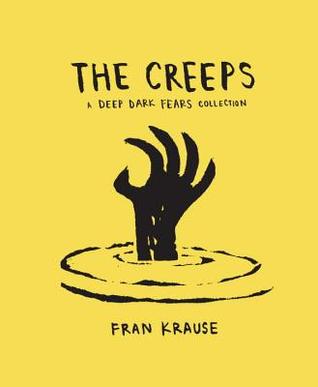 Pages: 144 pages
Publication Date: September 26th, 2017
Publisher: Ten Speed Press
Genre: Graphic Novel, Horror
Purchase Here!
Plot:
A follow-up to the New York Times best-selling Deep Dark Fears: a second volume of comics based on people's quirky, spooky, hilarious, and terrifying fears. 
Illustrator, animator, teacher, and comic artist Fran Krause has touched a collective nerve with his wildly popular web comic series–and subsequent New York Times best-selling book–Deep Dark Fears. Here he brings readers more of the creepy, funny, and idiosyncratic fears they love illustrated in comic form–such as the fear that your pets will tell other animals all your embarrassing secrets, or that someone uses your house while you're not home–as well as two longer comic short-stories about ghosts.
---
Goodreads Rating: 3.57/5
Pages: 384 pages
Publication Date: August 29th, 2017
Publisher: Sourcebooks Fire
Genre: Fantasy, Young Adult
Purchase Here!
Plot:
Sallot Leon is a thief, and a good one at that. But gender fluid Sal wants nothing more than to escape the drudgery of life as a highway robber and get closer to the upper-class—and the nobles who destroyed their home. 
When Sal steals a flyer for an audition to become a member of The Left Hand—the Queen's personal assassins, named after the rings she wears—Sal jumps at the chance to infiltrate the court and get revenge. 
But the audition is a fight to the death filled with clever circus acrobats, lethal apothecaries, and vicious ex-soldiers. A childhood as a common criminal hardly prepared Sal for the trials. And as Sal succeeds in the competition, and wins the heart of Elise, an intriguing scribe at court, they start to dream of a new life and a different future, but one that Sal can have only if they survive.
---
Goodreads Rating: 4.3/5

Pages: 292 pages
Publication Date: July 6th, 2007
Publisher: iUniverse
Genre: Contemporary, Fiction, Psychology
Purchase Here!
Plot:
Alice Howland is proud of the life she worked so hard to build. At fifty years old, she's a cognitive psychology professor at Harvard and a world-renowned expert in linguistics with a successful husband and three grown children. When she becomes increasingly disoriented and forgetful, a tragic diagnosis changes her life–and her relationship with her family and the world–forever.
---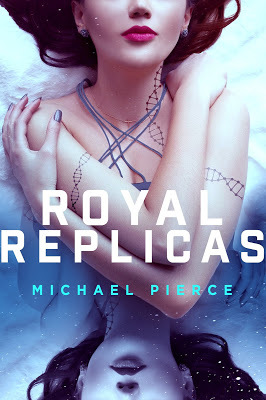 Goodreads Rating: 3.78/5
Pages: 420 pages
Publication Date: July 11th, 2017
Publisher: ParousiaSix Press
Genre: Fantasy, Young Adult
Purchase Here!
Plot:
Seventeen-year-old Victoria Sandalwood has served the Duke and Duchess all her life. Over the years, she's learned to make due with what she has and endure her surrogate father's awful punishments. She dreams of escape, but never expected it to come in the form of a message from the Queen of Westeria.
Victoria learns that she's the Queen's daughter, the younger sister to Princess Amelia, and it's time to come home and claim her birthright. When she arrives, she discovers she's not the only one who received the royal message.
Victoria must compete with six other girls to earn the affection of both the Queen and a princely suitor… and to replace the secretly deceased Princess Amelia. If she fails to win the crown, Victoria may just have to fight for her life…
---
⭐ ⭐ ⭐ ⭐ ⭐
---
Goodreads Rating: 3.93/5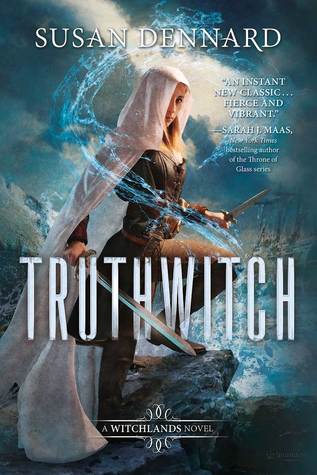 Pages: 416 pages
Publication Date: January 5th, 2016
Publisher: Tor Teen
Genre: Fantasy, Young Adult
Purchase Here!
Plot:
In a continent on the edge of war, two witches hold its fate in their hands.
Young witches Safiya and Iseult have a habit of finding trouble. After clashing with a powerful Guildmaster and his ruthless Bloodwitch bodyguard, the friends are forced to flee their home.
Safi must avoid capture at all costs as she's a rare Truthwitch, able to discern truth from lies. Many would kill for her magic, so Safi must keep it hidden – lest she be used in the struggle between empires. And Iseult's true powers are hidden even from herself.
In a chance encounter at Court, Safi meets Prince Merik and makes him a reluctant ally. However, his help may not slow down the Bloodwitch now hot on the girls' heels. All Safi and Iseult want is their freedom, but danger lies ahead. With war coming, treaties breaking and a magical contagion sweeping the land, the friends will have to fight emperors and mercenaries alike. For some will stop at nothing to get their hands on a Truthwitch.
---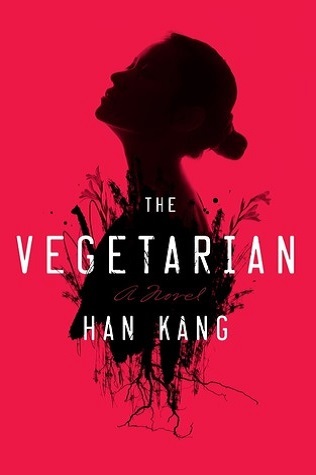 Goodreads Rating: 3.59/5
Pages: 188 pages
Publication Date: February 2nd, 2016
Publisher: Hogarth
Genre: Fiction, Contemporary
Purchase Here!
Plot:
Before the nightmare, Yeong-hye and her husband lived an ordinary life. But when splintering, blood-soaked images start haunting her thoughts, Yeong-hye decides to purge her mind and renounce eating meat. In a country where societal mores are strictly obeyed, Yeong-hye's decision to embrace a more "plant-like" existence is a shocking act of subversion. And as her passive rebellion manifests in ever more extreme and frightening forms, scandal, abuse, and estrangement begin to send Yeong-hye spiraling deep into the spaces of her fantasy. In a complete metamorphosis of both mind and body, her now dangerous endeavor will take Yeong-hye—impossibly, ecstatically, tragically—far from her once-known self altogether.
---
Goodreads Rating: 3.92/5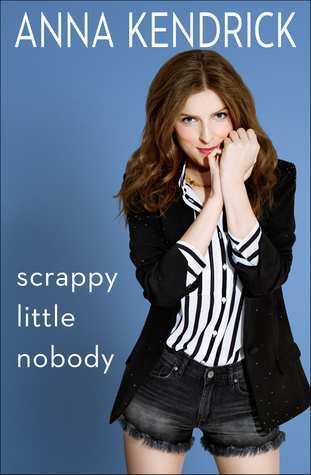 Pages: 275 pages
Publication Date: November 15th, 2016
Publisher: Touchstone Books
Genre: Non-Fiction, Autobiography, Humor
Purchase Here!
Plot:
A collection of humorous autobiographical essays by the Academy Award-nominated actress and star of Up in the Air and Pitch Perfect.
Even before she made a name for herself on the silver screen starring in films like Pitch Perfect, Up in the Air, Twilight, and Into the Woods, Anna Kendrick was unusually small, weird, and "10 percent defiant."
At the ripe age of thirteen, she had already resolved to "keep the crazy inside my head where it belonged. Forever. But here's the thing about crazy: It. Wants. Out." In Scrappy Little Nobody, she invites readers inside her brain, sharing extraordinary and charmingly ordinary stories with candor and winningly wry observations.
With her razor-sharp wit, Anna recounts the absurdities she's experienced on her way to and from the heart of pop culture as only she can—from her unusual path to the performing arts (Vanilla Ice and baggy neon pants may have played a role) to her double life as a middle-school student who also starred on Broadway to her initial "dating experiments" (including only liking boys who didn't like her back) to reviewing a binder full of butt doubles to her struggle to live like an adult woman instead of a perpetual "man-child."
Enter Anna's world and follow her rise from "scrappy little nobody" to somebody who dazzles on the stage, the screen, and now the page—with an electric, singular voice, at once familiar and surprising, sharp and sweet, funny and serious (well, not that serious).
---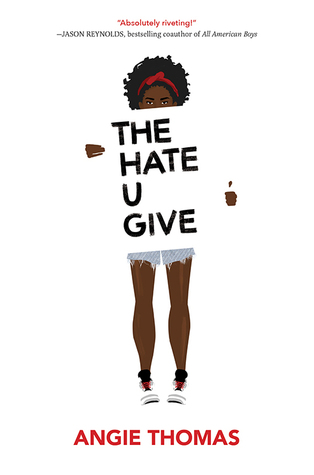 Goodreads Rating: 4.63/5
Pages: 444 pages
Publication Date: February 28th, 2017
Publisher: Balzer & Bray/Harperteen
Genre: Young Adult, Contemporary, Fiction
Purchase Here!
Plot:
Sixteen-year-old Starr Carter moves between two worlds: the poor neighborhood where she lives and the fancy suburban prep school she attends. The uneasy balance between these worlds is shattered when Starr witnesses the fatal shooting of her childhood best friend Khalil at the hands of a police officer. Khalil was unarmed.
Soon afterward, his death is a national headline. Some are calling him a thug, maybe even a drug dealer and a gangbanger. Protesters are taking to the streets in Khalil's name. Some cops and the local drug lord try to intimidate Starr and her family. What everyone wants to know is: what really went down that night? And the only person alive who can answer that is Starr.
But what Starr does or does not say could upend her community. It could also endanger her life.
---
That concludes my July Wrap Up! I hope the post wasn't too long for you guys, but I read a lot of books this month and I wanted to share them all with you!
Thanks for reading and don't forget to follow my blog as well as my other social media sites linked in the side bar!
Until next time,
Rimpy Toor
Blogger & Reviewer at Rimpy's Reads
Blog | Twitter | Goodreads


e: rimpyreads@gmail.com


a: PO Box 99900 ZY 307 014
RPO Newton
Surrey BC, Canada
V3W 1A7